about Thamkrabok music
by Peter Radcliff
Luang Por Charoen Parnchand was born in 1928 in Lop Buri, Thailand and became a Buddhist monk in his early 20s in the minority sect of "tudong" monks, who follow extra-ascetic practices such as eating only once a day, not handling money, and using no form of transportation other than their own feet, in addition to "walking tudong" which is the practice of regular wandering outside the shelter of any monastery, and camping in the jungle with nothing more than what one can carry.
In 1958 Luang Por Charoen was one of a small group of monks who founded Thamkrabok monastery in Saraburi province, central Thailand, and subsequently became a driving force in its growth from a cave in the jungle with a few wooden huts, to the community of over 100 monks, 20 nuns, and many laypeople, with modern buildings and enormous sculptures, which it is today, undertaking much of the building work himself.
Although once thought of as a strong and accomplished meditator, Luang Por Charoen's Buddhist practice, under the influence of the nun Luang Por Yai, who was the first abbot of Thamkrabok; gradually moved away from the contemplative, and towards an extremely active form of Buddhism which they referred to as Sajjatam (truth Dhamma) or Lokutaratam (transcendant Dhamma). He became the abbot in 1999, succeeding his brother, Luang Por Chamroon.
The monastic community of Thamkrabok emphasizes performing useful work as a core religious practice, and early on in Thamkrabok's history, a herbal medical practice was established combining traditional knowledge with ongoing research to treat conditions from heart disease to eczema, hepatitis to drug addiction. Treatment is offered free of charge to all comers.
Many other projects have been undertaken including; providing free schooling, producing educational books and resources, giving shelter and aid to refugees from Laos, and designing and constructing a machine to clean the polluted canals of Bangkok.
However this website is about yet another of Luang Por's projects - his music.

Luang Por Charoen is also a prolific songwriter, composing songs in both Thai Derm (classical) and Luk Tung (folk/popular) genres. His lyrics are often not overtly buddhist, but simply about life from his perspective with an oblique and sometimes witty slant. Luang Por is also interested in instrumental music, and has developed an unusual and intrigueing theory of composition which is explained in the Laisen link.
Over the years, a number of Luang Por Charoen's compositions have been recorded both at Thamkrabok and elsewhere, but in 2003, singer songwriter Tim Arnold recorded his first solo album in the monastery upon the invitation of Luang Por.
With this came the support of acclaimed UK producer Tristin Norwell which resulted in a concerted project to begin the recording of Thamkrabok's own music to the highest professional standards.
With generous assistance and donations from supporters in Thailand and the United Kingdom a modern recording studio was installed at the monastery in order to comprehensively document and further develop the monastery's remarkable body of work. There followed an incredible maelstrom of activity, involving a unique collaboration between a rotating cast of monks & nuns, Thai classical musicians, pop stars, and session musicians, and also western musicians, a jazz singer, a rock producer, sound engineers, and even a dance-music producer who became a monk for a while. Over 1000 tunes have been recorded in genres from eastern to western, classic to contemporary, mainstream to downright strange - and we are still going.
It has been my privilege to serve Luang Por Charoen, first as one of his monks from 2002 to 2004, then as his studio-manager. Now I am proud and pleased to be asked by Tim to help with distributing and publicizing this extraordinary music.
Peter Radcliff (May 2007)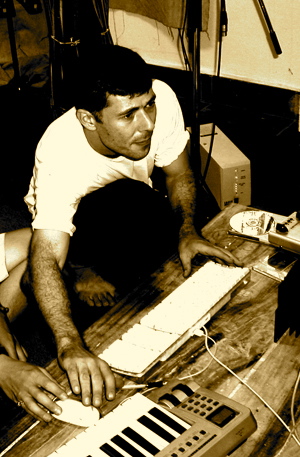 Peter Radcliff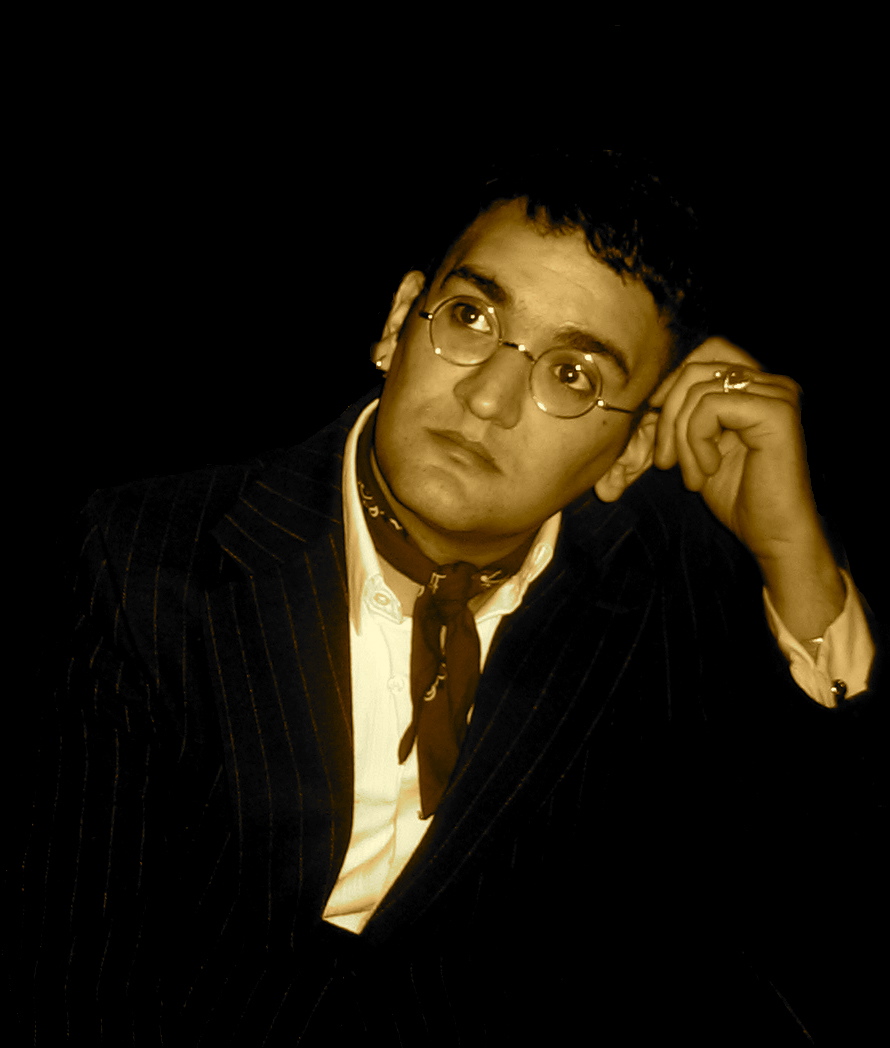 Tim Arnold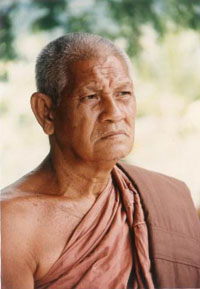 Luang Por Charoen Parnchand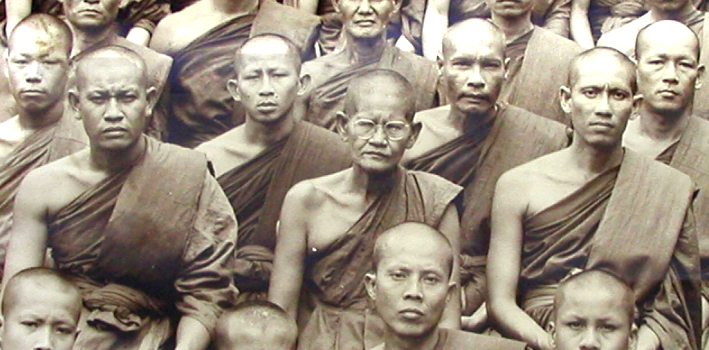 Luang Por Charoen Parnchand, Luang Por Yai
& Luang Por Charmroon Parnchand (1960)

a few words by Tim Arnold
My first visit to Thamkrabok was in the Summer of 2003. I'd been told two things about the monastery before deciding to go there. The first thing was that I would be able to sort my life out if I went there and the second was that the abbot of the monastery, Luang Por Charoen Parnchand, made spiritual music out of mountains.
It's now 2007 and two things have happened since then. My life is certainly better since going there (at least according to my mother anyway!) and I am now privileged to be able to say I am one of the sons of that very same abbot who still makes music from mountains and I now have a second home in Thamkrabok.
He invited me to stay in Thamkrabok to make my own album and what followed was an exchange in knowledge about music. He taught me how he made music and I explained how I made music. The result was that sometimes I now look in to nature to help me with my music and Thamkrabok now know how to record and produce their music to a professional standard.
Hopefully that is enough to show my reasons for releasing the beautiful music of Thamkrabok and setting up this website. Both the album and this website are my way of showing how a son may be proud of his father and I am more proud of my involvement with this project than of any other in my career.
On the 4th May 2006, Luang Por Charoen Parnchand, in the presence of Mer Shee Rambhai and and Ajhan Vichit, gave me the sole exclusive rights and full permission to 'market' the music of Thamkrabok.
At the moment, we have only made the first album available through iTunes and, whilst that remains the case, all profits that TA Music sees from this distribution outlet will be streamed 100% back to Thamkrabok Monastery.
I am lucky enough to have started the ball rolling with introducing the monastery's music to the West, but actually it is my good friend, musician and once upon a time monk, Peter Radcliff, who kept the fire burning whilst I returned to my life in the UK and it is also he who is responsible for the hundreds of songs that have been recorded since. Together, we have compiled the first volume of Thamkrabok Music from hundreds of songs.
So. in keeping with the rich sounds that keep coming from Thamkrabok, please explore this site and the music with an open heart and an open mind, and don't forget that there is a lot more where this all came from...
Tim Arnold .....(London April 2007 )